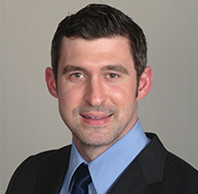 Ryan J. Donegan, DPM, MS
---
Ingrown Nails
Anyone who has had an ingrown toenail knows just how painful and disruptive that can be. The problem is without proper treatment of the underlying issue, the nail, the infection and pain will only temporarily resolve if at all.
That was easy, I wish I hadn't waited so long!
A quick procedure in the office removing the portion of nail causing the problem is the only way to solve the problem, otherwise you can be dealing with prolonged pain and unnecessary antibiotics. In my office I provide a comfortable pleasant experience, performing the procedure with minimal discomfort and no down time, instantly getting you back to life. The most common response is: That was easy, I wish I hadn't waited so long!
I would encourage you, as well as encouraging your family and friends to not live with painful ingrown toenails another day.
If you have any questions please do not hesitate to call, and certainly if I can provide a service to your or any of your family and friends, the office is able to accommodate visits same day or next day. Everyone in the office is looking forward to establishing a collaborative professional partnership with you to better serve the area.