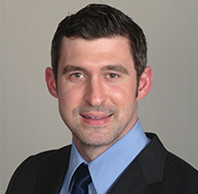 Ryan J. Donegan, DPM, MS
---
Orthotics
Your #1 center for complete foot and ankle care.
Do you have generalized foot and ankle pains throughout the day? Do your feet ache and hurt the longer you are on them? Do you dread getting up in the mornings because your heels hurt so bad you can hardly walk?
PLANTAR FASCIITIS
You could be suffering from a common condition known as PLANTAR FASCIITIS. The good news is this is a very treatable condition. One of the most common treatments include custom orthotics, which fit in your shoes providing support for your feet throughout the day, relieving those debilitating pains.
In my office there is no awkward position to get into or messy plaster casting, a quick functional scanning with you simply standing on a specialized scanning device is all that's required to get perfect orthotics to relive those tired aching pains in your feet.
If you work for the state of CT, orthotics are covered by insurance
Stop living everyday with pain and get back to enjoying life. If your feet are not happy, you are not happy. Call to make an appointment to get back on your feet ASAP. Same day and next day appointments available.