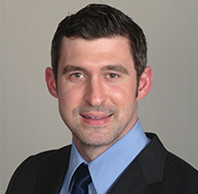 Ryan J. Donegan, DPM, MS
---
Sports Medicine and Arthroscopy
Do you wish to lead an active lifestyle, and old injuries or pains are getting in the way? Many injuries, including sprains and tendonitis, recover without surgery. However, when surgery is needed there are new innovative ways to perform minimally invasive procedures, including arthroscopy, which allows potential for less pain and quicker recovery after surgery.
Sprains, fractures, tendon issues are some of the problems that can be addressed arthroscopically.
So why would you trust your care to my hands? With my extensive training including completion of a Sports medicine fellowship, along with being the only board certified foot and ankle surgeon in the area, I can provide you with the most efficient and cutting edge treatments to get you back to all the athletic activities and enjoy that active life you want.
Most importantly, as a previous competitive bodybuilder, I can relate to the desire and importance of getting back as soon as possible with a treatment that works. Stop living everyday with pain and get back to enjoying life. If your feet are not happy, you are not happy. Call to make an appointment to get back on your feet ASAP. Same day and next day appointments available.